CalTraining provides a one-stop source for all of your training program needs.
CalTraining provides comprehensive consulting and training strategies and customizes implementation plans to improve both personnel and process performance.

CalTraining understands the typical struggle between continuous improvement initiatives and available funding. Therefore, CalTraining specializes in the procurement of government funding to reimburse your company for performance improvement.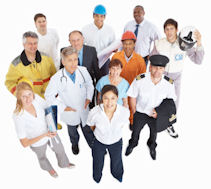 TRAINING NEEDS ANALYSIS
California Training Coalition has the expertise to develop a complete training needs analysis in any industry. The report may vary in scope or depth, depending on your requirements. Typically, each company department is interviewed through a CalTraining facilitated meeting. CalTraining will identify what training and procedures are in place and what training needs to be conducted to improve performance. Only training that is important and relative to the work environment will be recommended. The final report will be broken down into groups of employees with like training, making a rollout for training implementation feasible. Whenever available, we will identify internal staff trainers such as company supervisors to facilitate company-specific training. We can also recommend a cadre of world-class training companies in a variety of subjects. CalTraining specializes in the conversion and integration of the training needs analysis into an ETP funding program.

CURRICULUM AND MATERIALS DEVELOPMENT
For many companies, the most important training is that related to its core business practices. Since these practices are customized to your way of doing business, perhaps even proprietary, only customized curriculum development will do. CalTraining can work closely with your personnel to study your business practices to create a skills-training curriculum specific to your disciplines. CalTraining can develop learning materials to facilitate the workshop which may include participant guides, overheads, video production, procedures, and a trainer guide. The training may be delivered by a CalTraining professional trainer or your internal staff. In order to practice skills, we incorporate an interactive learning environment such as case studies, role plays, workshop activities or simulations.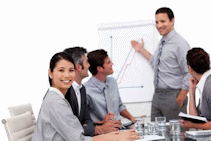 PROFESSIONAL AND INTERNAL TRAINING
TCalifornia Training Coalition has some of the best trainers and training companies in the United States, some of which have over 200
Fortune 500
clients. All of our training is of the highest quality, yet reasonably priced. In every case, your company has the opportunity to interview trainers and review the learning materials.
Training courses
are customized to your specific needs. CalTraining teams with training companies that emphasize real-world application and encourage your employees to bring their experiences or current situations to the workshop. In addition to professional training, CalTraining can help to prepare your internal staff to become effective trainers and help them develop their own curriculum. Since many of your key personnel may be highly skilled, it is often beneficial to cross-train others. We can provide a short workshop to teach your internal trainers to become effective instructors. Should your internal staff wish to become trainers on out-sourced curriculum, CalTraining can provide "train-the-trainer" sessions in many disciplines.