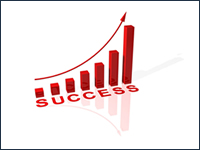 A System for Success


CalTraining provides comprehensive consulting and training strategies and customizes implementation plans to improve both personnel and process performance.

Whether you are interested in transforming your entire management system or considering a funding program to reimburse a current training program, CalTraining has the industry experience to assist with your success. We partner with you to learn about your priorities, personnel, culture, business practices and goals. Before making any recommendations, CalTraining studies your situation and makes certain that the proposed initiatives are directed toward strengthening your competitive advantage. We develop solutions with measurable results and improvement savings.
ISO Management Systems Standards
ISO 9000
The General Quality Management System (QMS) by which jmost others are based.

International Medical Devices QMS, Medical Laboratories, Medical Risk Management

CMDCAS,CMDR
Canadian Medical Devices QMS

Medical Devices
CE Mark 510(k)
Technical File Standards for In-Vitro Diagnostics (IVD) and other Medical Devices, European Union, and FDA

AS9100, AS9110, AS9003, AS9120, AC7004

International Aerospace QMS
Nadcap
US Aerospace and Defense Contractor Accreditation Program
ISO 14001
Environmental Management System
IATF 16949
International Automotive QMS
Automotive Processes
PPAP, APQP, MSA, FMEA, SPC
ISO 17025
Inspection and Calibration Laboratories QMS
TL 9000
Telecommunications QMS
OHSAS 18001
Health and Safety QMS